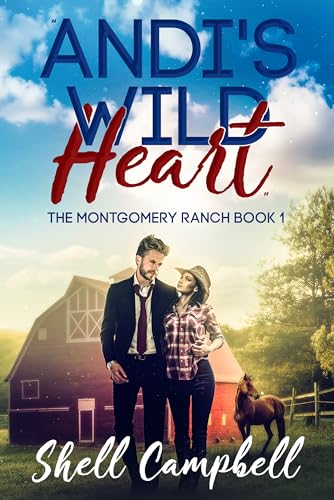 Over the next few months, I have to turn four New York City Corporate types into ranch hands. Why did I agree to this? Oh, yeahtheres $10 million.
Thanks to a bet with his father, Im stuck teaching billionaire Jameson and his brothers about ranching. A little research before I met them revealed that theyve never had to work hard a day in their lives. This should be fun.
Jameson is the most beautiful man Ive ever seen. Hes been haunting my dreams since I first saw his picture on the internet. Too bad for me; hes the most arrogant and infuriating man Ive ever known.
Andis quiet life is at risk as her small-town life is invaded by a CEO and his grown sons. These billionaire brothers are in for an adventure as they learn to be cowboys and ranch hands from a strong-willed woman with a dry sense of humor who isnt afraid to stand her ground.
Pick up your copy of Andi's Wild Heart today. Featuring a ranch family, bets with CEOs, Billionaire brothers, and some wannabe cowboys from the city. A small-town romance with comedy and heart. $0.99 on Kindle.