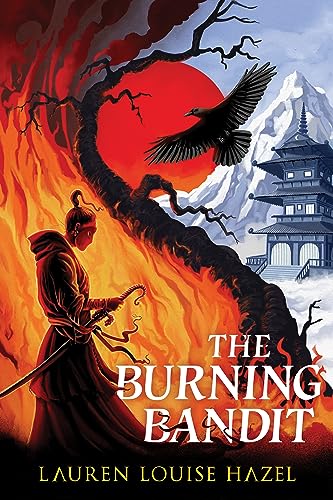 The Burning Bandit is the story of two boys, whose past and present are entwined by destiny and shattered by betrayal. The world is governed by Chi, the use of the spiritual arts, and the manipulation of the four elements: Water, Earth, Fire, and Air.
Rayan is the son of a powerful family. His mother complains he is too gentle and full of Water. With grit and determination, he becomes a brilliant warrior, and eventually the General.
Kai is captured as a prisoner of war and joins Rayan's training camp as a child, where he is trained in the spiritual arts. He is stubborn and forceful like the Earth. He becomes the High Priest, a feared figure, a treacherous spy, and loyal to the Empress.
The Empress is emboldened by power and fueled by rage. Upon the mysterious death of her husband, she rules The Palace of Supreme Opulence alone, challenged by no one, and served by her General and High Priest. That is until the General's strange disappearance, which sets them all on a magical adventure… Free on Kindle.