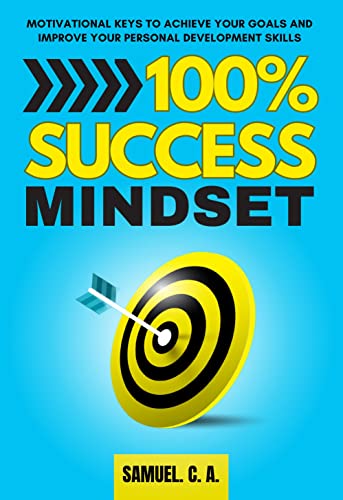 Introducing the 100% Success Mindset – The Perfect Companion for Creating a Positive Approach to Achieving Anything!Are you feeling unmotivated, unfulfilled, and lacking in purpose? Are you struggling to make it through life with confidence and optimism? Do you have big dreams but don't know how to achieve them? Maybe you're feeling like you're not destined for success, or that your goals are too unattainable. With 100% Success Mindset, you'll achieve anything and everything you set your mind to. This easy-to-follow motivational book provides all the keys you need to unlock your biggest dreams.
Here, you'll learn not only how to create a success mindset that leads to sustainable transformation, but also how to apply it confidently in any area of life!
Discover:
The fast track to turning your life around: Unlock the keys to success, break down beliefs that hold you back, help improve your self-esteem and reach your highest potential.
Stories from the world's greatest: Each chapter gives clear explanations that illustrate ideas with inspiring stories and vivid examples.
How to become your own cheerleader: Know the best ways to establish goals and reach them along with how to overcome limiting beliefs that hold you back.
Not just advice: Finally get the motivation you need to keep going by drastically expanding your capacity for growth, wealth and happiness near instantaneously.
And more!
Whether you're someone looking to rise above personal challenges or just needing the inspiration to stay on track, this book can take your life in dramatic new directions. Open up new realms of potential with 100% Success Mindset. Step confidently into the life of your dreams and start achieving today! $2.99 on Kindle.