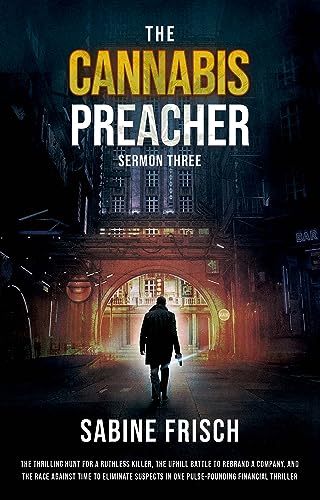 In the aftermath of a shocking murder, only one question is on the mind of everyone at Perfect Cannabis: Who killed Tadeo Ivers?
As the investigation takes an unexpected turn, Rafael Covin is thrust into the spotlight of suspicion and forced to give up his leadership role at PerCan. The fragile bond between him and Kayla is put to the ultimate test, forcing them to navigate treacherous waters of doubt and loyalty, where the line between love and betrayal becomes dangerously blurred.
Meanwhile, the enigmatic founder of the company, Connor Beauregard, emerges as the prime suspect. Connor's sudden return to the country with a new identity only fuels the rumors, prompting him to take desperate measures to evade custody
With both of the initial leaders pushed out of the company, Al Ivers is thrust into a treacherous world of power, suspicion, and deception. Inheriting the majority shares of the nation's largest cannabis manufacturer, Al is determined to elevate the company to unprecedented heights of success and renown. But as he delves deeper into the company, his every move is shadowed by an insidious web of betrayal. His own brothers and closest friends fall under the cloud of suspicion for their father's murder, leaving him isolated and vulnerable. With each passing day, Al finds himself without anyone to turn to, his leadership of the corporation relentlessly challenged.
Can these three men come together to pull Perfect Cannabis out of the red and into the black? Or will the mistrust and secrets between them destroy everything they've built? Free on Kindle.