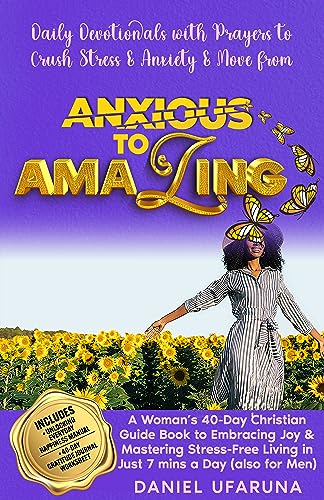 How To Journey From Stress And Anxiety To Joy And Peace Without Sacrificing Your Busy Schedule, Even If You've Tried Many Things With Minimal Results!
Are you a modern woman longing for serenity amidst stress? How would it feel to unlock the secrets in just 7 minutes a day?
With insightful daily reflections and prayers along with affirmations and action prompts, "ANXIOUS TO AMAZING" offers a 40-day transformative journey to stress-free living tailored just for you. In just 7 minutes a day, you can uncover the path to a stress-free existence with content that's equally enlightening for men. No more sleepless nights or anxious days. Dive into "ANXIOUS TO AMAZING" and rediscover the AMAZING YOU! $0.99 on Kindle.