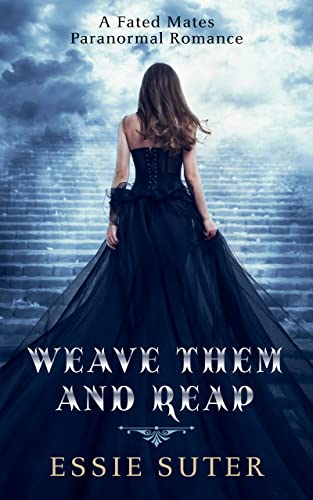 As a world-hopping tour guide, I can take you to places you've never even imagined.
But I've spent years avoiding what I was made and trained for.
I'm a destiny weaver and after a fellow weaver goes missing, I'm tasked with finding her.
My partners in this are the standoffish but sexy soul reaper, Soren. His not so trusty 'hound', Brogan, and Finn, a dragon shifter with a penchant for collecting some pretty weird 'treasures'. I find myself drawn to these men. To this place. To collecting souls with Soren and Brogan and guarding the gate to the afterlife with Finn.
Fate, destiny, karma: turns out you can't escape them forever, however hard you try. And my own destiny won't wait.
Weave Them And Reap is a standalone reverse harem/why choose paranormal romance. It features: sweet shifters, opposites attract, found family, and fated mates. Suitable for age 18+ due to language and explicit scenes. $0.99 on Kindle.