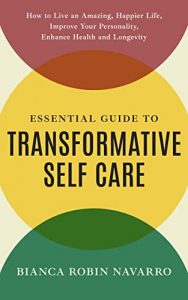 In "Transformative Self Care," you'll discover:
Introduction to Self-Care: Learn how to specify your habits, implement wellness, and how to set boundaries.
How to nurture your spirit: Find your inner peace, nurture your relationships and connections, and meditate.
Money and mental health: Learn financial self-care, how to set up your budget like a boss, and remain disciplined.
How to make joy your habit: Learn how to create happiness for yourself and how you can add more laughter to your life.
"Transformative Self Care" is a book for everyone who wants to learn how to care for themselves properly. It will bring numerous fantastic benefits not just for you taking action, but it makes a difference in relationships with your family, works colleges, and friends. $0.99 on Kindle.