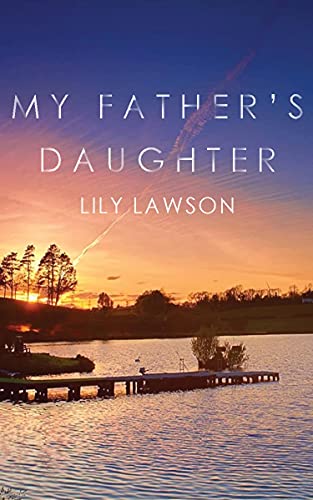 My Father's Daughter, a collection of poems ranging from light-hearted to heart-rending captures Lily Lawson's thoughtful observations about life and love.'
An excerpt from Autopsy, -If, as time moves on, the words that I have shared remain with you, and call you back to read them once again my work is done.
'This is a lovely collection of heartfelt poems which the reader can very much relate to. Easy to read, they leave you with a sense of careful optimism, and a feeling of having met the author and knowing you like her very much."
"Lily's poems are all so heartfelt and genuine, with insights that make you think "yes, that could apply to my life."
"Lily's poetry is both accessible and thought-provoking – a difficult balance to achieve, yet masterfully done here."
"Skilful, moving poems that affect the heart. I was uplifted, touched, and amused.'
'I am not normally a poetry reader–which is sad because I would have missed out on this book."
"There is something about this collection that feels both simple and pure, and yet crafted."
"I highly suggest you devour this book of 30+ poems for some feel-goods."
"Lily Lawson brings us a beautiful collection of poems that are witty, inspiring, and empathetic to what it means to be human… There are so many poems that resonate with a feeling that I previously had no words for… It's poetry that describes universal human experiences, so there's something for everyone.' $0.99 on Kindle.