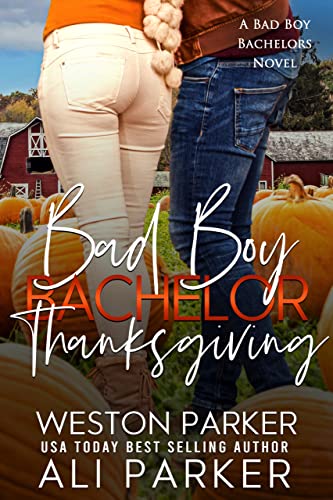 There's only one thing I want spread out on my Thanksgiving table this year, and it's not a turkey. It's my new hire.
My assistants keep quitting, and apparently I'm the problem. Surely not.
I just haven't found the right one. Until her.
And of all places to find her—a pumpkin farm.
There's no way she's cut out to work in my world, but I find myself offering her the job anyway.
Maybe it's because she's desperate to save her family farm.
No, it's because I want her in my bed.
Mixing business and pleasure is a terrible idea, but this woman seems to be worth my downfall.
She's ballsy, beautiful, and gets sh*t done.
Unfortunately for me, she's also great at resisting what I know we both want.
It's all business with her until I can't think straight.
There's only one thing on my mind, and it isn't the holidays.
This woman is putting the bad in my big bad Thanksgiving Day parade.
She just doesn't know how good it's about to get. $0.99 on Kindle.