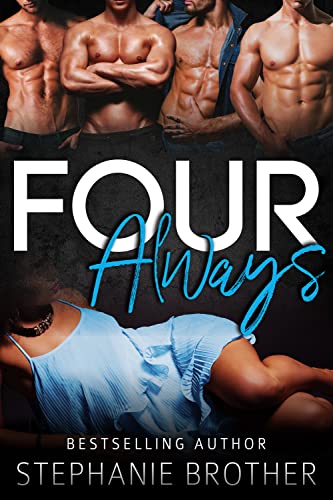 I have a secret. Four of them, actually. They're big and strong and make their living taking off their clothes for adoring fans. But they've been giving me private shows for free.
When an innocent bakery delivery ends in me being surrounded by four hot male strippers, I don't stand a chance of resisting them.
As a plus-size woman, I'm used to being overlooked by men, but the Stanton brothers dazzle me with their playful charm, piercing eyes, and gorgeous muscles.
I've known from the beginning that it can't last, but the brothers don't just want a fling — they want a relationship with me and they want the world to know about it.
Being with the men would mean choosing them over my family. When chasing a happy ever after destroys everything else in your life, can it ever be worth it?
$2.99 on Kindle.