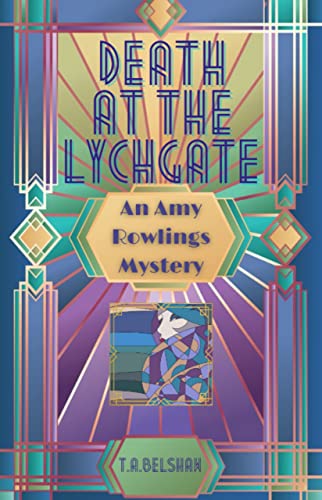 AMY ROWLINGS RETURNS!
Sunday morning, and the body of Reverend Villiers has been found propped up on the vigil seat in the church's lychgate. It appears that he has been poisoned.
When amateur sleuth and regular churchgoer, Amy Rowlings arrives she finds DI Bodkin already at the scene. Bodkin tells her about a cryptic scripture reference that has been scrawled in chalk on the stone slabs beneath the body. What the citation hints at, shocks everyone.
Amy, a huge Agatha Christie fan is determined to get involved in the investigation and despite a stern warning from the detective's boss, Amy and Bodkin team up again to try to solve the most complex murder case he has ever been involved in. When the toxicology report comes back from the lab, the results only add to the mystery.
Meanwhile, Amy looks to her favourite Agatha Christie character, Hercule Poirot for help, and using his techniques, she narrows down the list of possible murderers to just nine suspects.
Can Amy fit together the jigsaw of clues to solve this, the most complex of cases? $0.99 on Kindle.