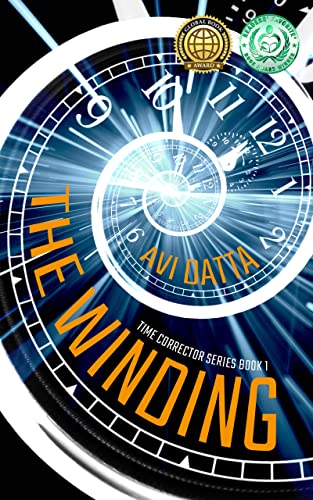 At the age of eight, Vincent loses his closest friend, Akane, to a time turbulence-a random rift in space and time. Thirty-two years later, she comes back in the form of a post-doc to work with Vince. Everything changes after that as Vincent discovers that Emika is split between what she wants and what Akane wants from her.
Global Book Award 2022—Gold Medal winner for the Best Science Fiction-Romance Novel
Readers' Favorite Book Award—Honorable mention as the Top Five Science-Fiction Time Travel Books
"An engaging SF tale whose cause-effect plotline takes a licking and keeps on ticking."—Kirkus Reviews
$2.99 on Kindle.