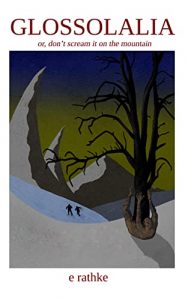 "My name is Ineluki. I come from past the mountains and ice. It took me many days to reach here. All I know are dead. Will you take me in?"
And so begins a calamitous year at the edge of the world.
Glossolalia is a dark fantasy novella where the appearance of a young boy leads to chaos and destruction, resulting in a mysterious dancing plague. $1.99 on Kindle.