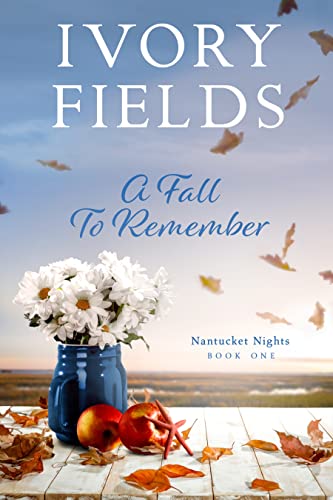 Two hopeless romantics, generations apart. Can she find the love her great-aunt never did?
Jill never expected to inherit her late Great-Aunt Bitsy's beach retreat on the beautiful island of Nantucket. Her Great-Aunt was a hopeless romantic – and considering Jill's lacklustre attempts at love, she knows there must be a reason why she was chosen.
Embarking on an Autumn trip to the quaint island town of Breeze Bluff with her best friends, Jill quickly falls in love with the island's charms. She dreams of giving up her old life and starting fresh. Not even Bitsy's ex-husband – and his troublesome yet strangely charming grandson Brad – can make her change her mind.
With the momentous yearly Apple Festival looming on the horizon, Jill is faced with no shortage of mysteries and adventures as she prepares Aunt Bitsy's house to celebrate the Fall. And all the while, she can't seem to shake Brad and his witty charms. Can Jill carve out a new life for herself on this idyllic island? And will she complete the love story that her Great-Aunt Bitsy began all those years ago?
As a beautiful Autumn-themed adventure set on an idyllic island getaway, this fun and wholesome women's fiction series blends a dash of mystery with clean romance to craft a delightful and memorable experience.
$0.99 on Kindle.