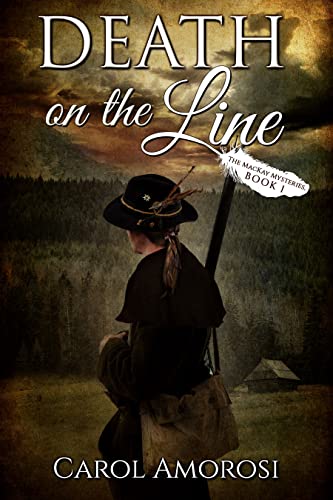 He signed on to map the New World, not solve a cold-blooded homicide. But his dream job just became his worst nightmare…
Colonial America, 1760s. Angus MacKay worries he'll never measure up. Passed from one distant relative to another, the math-minded orphan thinks he's caught his lucky break when he's hired by the famous surveying duo of Mason and Dixon. But a powder-keg land dispute explodes when the junior cartographer stumbles over a dead body… and he becomes the prime suspect.
Desperate to prove his innocence as each stone marker is laid along the Pennsylvania Maryland border, Angus creeps closer to uncovering the true killer. But with rival claim-makers up in arms and native tribes on the move, the besieged Scot fears almost anyone could be the guilty party.
Can he catch the real culprit before the hangman's noose tightens?
Death on the Line is the compelling first book in The MacKay Mysteries historical fiction series. If you like engaging characters, vivid settings, and feats of engineering, then you'll love Carol Amorosi's enlightening adventure. $1.99 on Kindle.