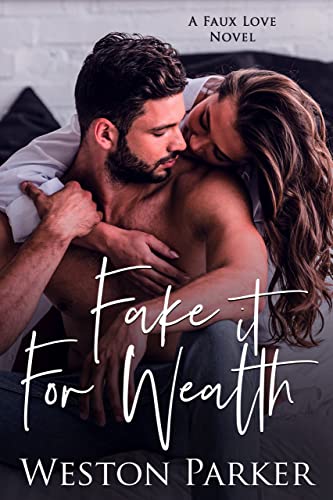 I've been lying to my family for two years.
They think I'm married.
Plot twist. I'm not.
It's unheard of for the oldest son in a wealthy family to be single. My mother makes sure I'm aware of this truth.
Hell, it's a downright sin for him to be married by Elvis in Vegas.
But I needed to get my mother off my back, and sin seemed to do the trick.
Two years later, I have to go back home to London for a traditional wedding ceremony for the marriage I faked.
You know, to the wife I never married.
No need to tell the girl I hire to be my fake wife about all the hoopla.
She doesn't need to know until D-Day.
All my sexy companion has to do is play bride and "marry" me again, you know, for the first time. Then she gets a huge payday.
And I can get back to building my empire in New York.
Lucky, lucky girl.
Something tells me that she's going to want more than just my money though.
She's faking it for wealth, but I'm soon playing for keeps.
$0.99 on Kindle.