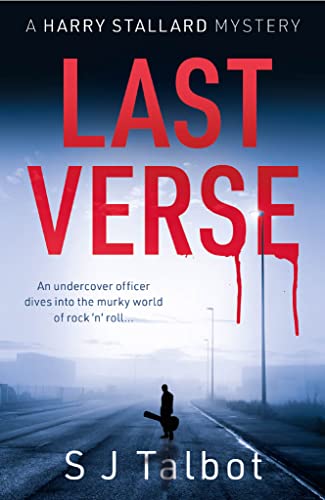 Last Verse is a gritty, fast-paced mystery, dripping in dark humour.
It's music and murder – the rhythm of life…and death. Wanna dance?
What happens when a detective who has been working undercover for years, is forced to return to mundane, regular duties?
Meet Harry Stallard.
The singer of a band is missing, and Harry has to dive into the murky world of rock and roll to find out why. When witnesses start dying, the race is on to discover the truth before someone very dear to him becomes the next victim. Can Harry pull it off, or will the mental scars from his old undercover work put him back in hospital? $1.17 on Kindle.