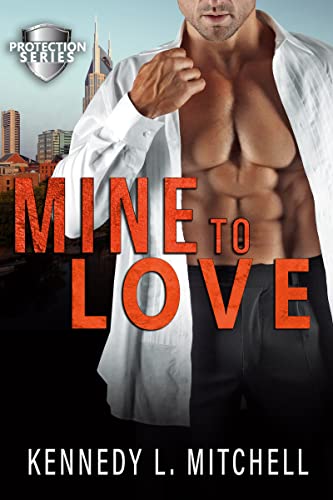 When a decade-old one-night stand converges with a current high-profile case, can the three of them work through their differences to stop her from being the serial killer's next victim?
Running from a secret past and now a deranged killer, Remington Dotson and her nine-year-old son need protection to survive. Except the two men who want to keep her safe are the same ones who gave her a single night of pleasure and then disappeared. Heartbroken by them before, can Remington trust Tallon and Jameson with her life while protecting her heart and keeping the biggest secret of all—that Tallon's the father?
Chasing a killer leads FBI Agent Tallon Harper straight to the woman who, despite all the time that's passed, he's never forgotten. Now she needs his protection but fights him at every turn, keeping secrets that he's determined to uncover. Good thing he remembers exactly how to entice Remington to obey his commands.
After several attempts by the killer to take who he sees as his, Tallon struggles with his growing need for Remington and keeping her safe. Tight quarters, late nights, and smoldering memories of their time together become too much to stop the inevitable. But when secrets are revealed and trust is broken, can Tallon forgive Remington, or will that broken trust make them all susceptible to the serial killer's lethal plans?
Mine to Love is a standalone romantic thriller, the sixth book in the interconnected Protection Series. This book DOES contain MFM scenes and ends with an HEA (no cheating). Each book in the series can be read as a standalone but due to character crossover the series is best read in order. Please note this book DOES contain several triggers (stalking, murder, mention of past abuse, and more) and detailed mature content. This book is recommended for readers 18+. $3.99 on Kindle.