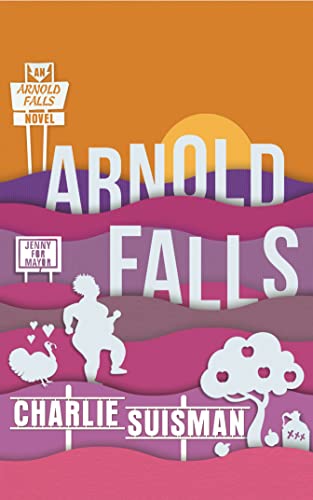 Arnold Falls is a small town in upstate New York filled with people who went a little further north than they planned: eccentrics, rat-race refugees, artists, self-promoters, self-medicators, the kind and the cranky, the brilliant and the dim, the delightful and those who should be avoided at all costs.
Jeebie, a voiceover artist, isn't looking for love. He's too busy helping his pal, Jenny, become the first female mayor of the town; rescuing Chaplin, a much-loved turkey, from a dastardly diva chef's Thanksgiving plans; and battling a proposed tire factory by the Hudson River. But Jeebie gets increasingly distracted by Will, the farmer's market apple seller, whose charms leave him more befuddled by the day.
This comedic novel, "as funny as it cozy" (BlueInk), threads together a town full of characters, agendas, plots and counter-plots, leaving it up to Jeebie and his pals to restore the right kind of disorder in a town that always does the right thing…after exhausting all other possibilities.
Arnold Fall is a place where friendships, community, and love at least have a fighting chance. "A tale that will make readers want to move to the author's heartwarming fictional town." (Kirkus)
$1.99 on Kindle.