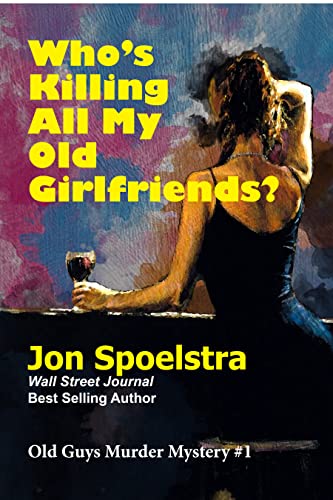 Charlie North visits his old girlfriends for a story in his blog. After each visit, somebody murders the old girlfriend. Charlie quickly became the top suspect with cops in LA, Chicago, and Miami. Desperate, Charlie investigates the first murder. To help him, he hires a private detective, Reggie Parker, the daughter of a retired LAPD friend. As they dig up clues, Charlie dutifully reports their findings in his blogs.
The blogs go wildly viral, shaking up the investigations of all three murders.
There's a rousing finish at a lonely Oregon beach house where everything becomes clear, justice prevails in strange ways, and there's at least one surprise where you smack the side of your head saying, 'who knew?'
This is a fast read. Old guys like things fast.
Being old ain't easy, but it's fun chasing down a killer.
$0.99 on Kindle.