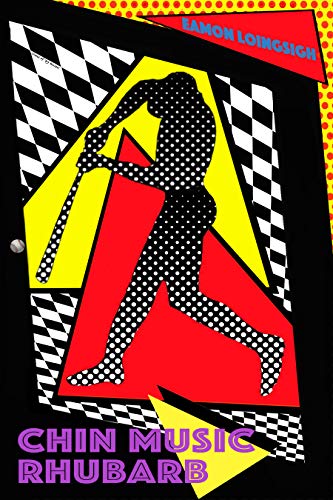 An inspiring tale of friendship, teenage love and fistfighting from an acclaimed, shortlisted author.
When Layton O'Her's sick mother gives him her dying wish, he becomes so focused that he believes that all the trouble he's gotten into has come to an end.
But as he embarks on his dream of making the high school baseball team, Layton realizes that there are insurmountable obstacles in his path. He fistfights his peers who hate his passion for baseball, his coach uses him for his own means and the girl he falls in love with is dating the starting left fielder. As misfortune and conspiracies gather against him, Layton is forced to confront his own behavior. Is he a baseball player, or a fistfighter? Along the way Layton finds friendship, love, the art of hitting and eventually himself.
CHIN MUSIC RHUBARB is a young adult, coming-of-age novel that confronts issues such as toxic masculinity, racism, sexism, white privilege and classism through an 80s lens. $2.99 on Kindle.