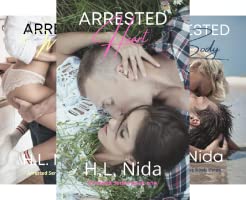 The ARRESTED Series is one hell of a ride!
These four steamy novels include: alpha males, strong females, plot twists and turns, enemies to lovers, forever friends, nefarious places, lots of sex and true love. All while you laugh out loud or cry. It will have you sitting at the edge of your seat as the journey unfolds. Each turn of a page is a crap shoot.
Well written and highly recommended. What are you waiting for? Begin the adventure! $2.99 each on Kindle.