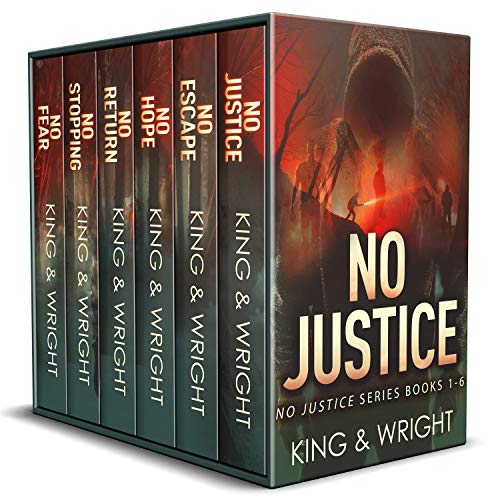 Where her law ends, his justice is only beginning …
Detective Mallory Black's world was shredded when her daughter, Ashley, was murdered by a serial killer.
Jasper Parish is a vigilante who punishes killers that have escaped traditional justice.
Hero, killer, and vigilante are on a collision course in a world where there is no justice … unless you're willing to risk everything in the pursuit of your own.
This collection pulls together all 6 books the completed No Justice series, a pulse-pounding new series for fans of Dexter, Silence of the Lambs, and Seven. $1.99 on Kindle.