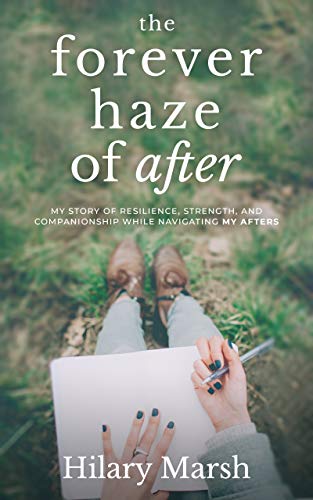 Every person has experienced a moment that changed them forever. Whether it was positive or negative, when it happened, you were never the same as you were just one second before. The Forever Haze of After is the realm you enter after that moment.
Hilary Marsh takes readers on a journey through her life-changing moments—the moments that transported her into her "afters." From her parents' tumultuous divorce to finding out, after years of a turbulent relationship with her dad, that he actually was not her dad. From losing a close friend in a tragic accident to finding a best friend. Through her relationship with a man she's loved since she was 12, sticking by him through years of a deadly heroin and alcohol addiction, until his eventual recovery and beyond. At 30 years old, after a 10-year quest to find her biological father, she found not only him, but discovered EIGHT siblings as well.
This is her story of resilience, strength, and companionship while navigating her afters. $2.99 on Kindle.