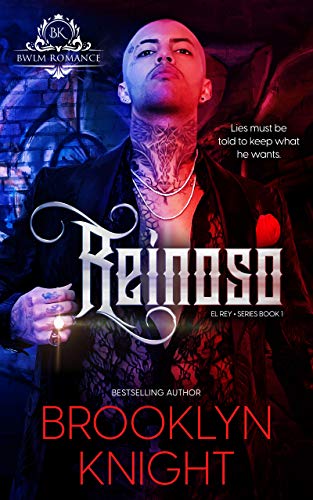 Andres Reinoso.
They call him El Rey – The King. He's hard, he's ruthless and has sealed the fates of many in the bloody streets of his city; but when he lays eyes on la hermosa Fallon Thurgood, he recognizes that she's everything he's never had.
And he must have her.
When threats present themselves from even the most unexpected angles, El Rey finds himself entangled in a web of deception, all to protect the woman he loves from a sinister truth.
Sometimes, lies must be told to keep what you want, and Andres will do anything to keep his Falloncita; because losing her is not an option.
Rey and Fallon find their HFN by the end of the story, but the final chapter is a cliffhanger/lead into Book 2 of the El Rey Series. $4.99 on Kindle.