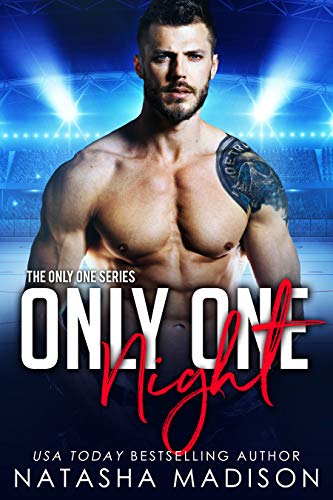 Manning
As captain of the Dallas Oilers, I was their leader on and off the ice. From the outside, it looked like I had the perfect life.
I didn't.
I was married to a woman who refused to give me a divorce. All she wanted was the status title, and all I wanted was to be set free.
It was supposed to be just another event, except it took a turn I didn't see coming.
Evelyn
Attending my best friend's bachelorette party isn't something I was looking forward to.
But it's strange what a couple of glasses of wine will do.
It was one night, and I thought I would never see him again.
Especially not coming face-to-face with him and his wife while picking up my nephew from hockey practice.
All it takes is one kiss, one touch, one chance, and only one night. $4.99 on Kindle