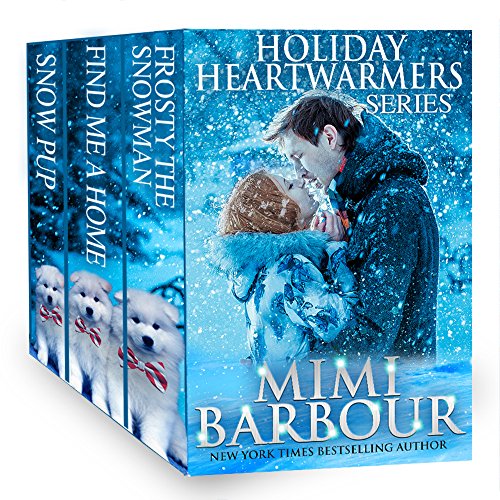 Frosty the Snowman
Stranded in an Alaskan snowstorm, strangers Hali and Terry are forced to rely on each other for survival. The frigid temperatures are brutal and when Terry falls through the ice to save a puppy, the stakes for survival become enormous.
Snow Pup
A small town's lovely deputy & a father, who lost his son years ago to a vindictive wife, team up to save the kid from a foster home he hates.
Find Me A Home
An accident changes the lives of: a little girl who loses her parents, a crabby puppy who hates men, a soft-hearted beauty who fears for her brother & also the cop who can't escape his destiny. $0.99 on Kindle.