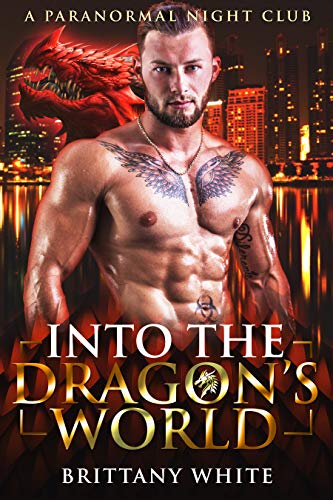 A woman who needs protection. A dragon who fears he won't be able to save her.
CASEY
Stuff like this never happens to people like me.
One day I'm studying for my PhD, the next I'm running from a stalker.
But not just any stalker. Oh, no. It's my English professor. And he's a bear shifter.
Just my luck.
When my best friend Jasmine tries to help me, she introduces me to her boss. To him.
Brady Markonian.
Owner of the Paradigm, a nightclub almost exclusively for shifters.
Guardian of the Arch, the secret doorway between our world and theirs.
Sexy. Gorgeous.
And a dragon.
I wanted him from the first moment I met him.
There was something about him that I trusted. Something that made me feel safe.
When he transports me to his shifter world for safety, I realize that want has turned into love.
It's a wonderful escape for a while…
But when my stalker threatens the lives of everyone I love, I know I have to make a choice.
My life…or theirs.
Can the fury of a dragon be enough to save the life of the woman he loves? $0.99 on Kindle.