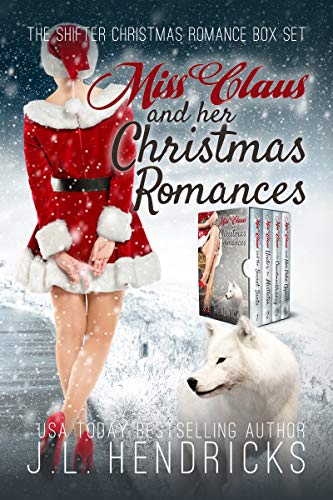 Santa Claus isn't who, or what, you think he is!
Santa Claus is an Arctic Wolf Shifter, and the mantle has always passed down to his sons. But this Santa didn't have any boys, he has 4 girls!
What's a Santa to do?
Santa wants his eldest daughter to marry Rock, the son of the pack's Beta wolf. When Lizzie refuses to marry the wolf her father/Santa chooses because she wants to marry for love, not pack standing, a shift in the Magic occurs.
Lizzy is pulled to Los Angeles by the Christmas Magic looking for adventure and possibly her future Santa. What she finds instead shocks her and her family.
When Lizzie learns of an attempted take-over of Christmas and all things Santa, she and her family jump into action to defend the legacy of Santa Claus!
Will she settle for the man Santa tells her to mate with? Or will she trust her heart and Christmas Magic instead?
This Boxed set includes all four books in the Miss Claus series, and a special short story as well $0.99 on Kindle.