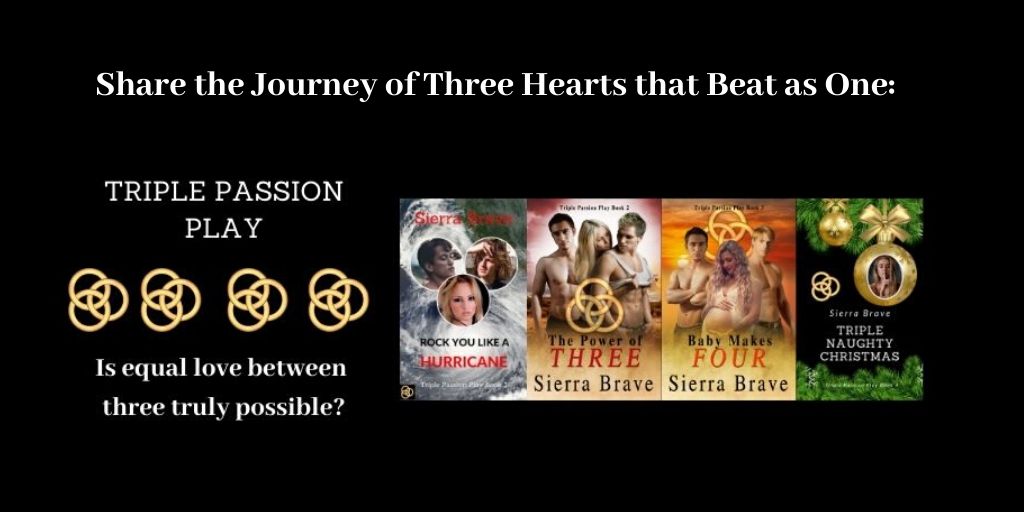 Two guys and one girl – love isn't always simple or easy, but this closed-poly-triad is built to last and their love is worth the risks.
Book one in the Triple Passion Play series is a Male-Female-Male (MFM) romance with mild bi-curiosity that kicks off the unfolding bisexual menage saga in the next three books. (Translation: straight menage romance with hints of what's to come. Ken and Tommy love Trisha. Both guys love each other too, but haven't realized it yet.)
All four deeply emotional books contain pulse-pounding, put-you-in-the-moment love scenes with graphic, descriptive language. To varying degrees, books two through four contain, male-male-female (MMF) bisexual romance, including relations between two males (MM), bondage play, spanking play, mild domestic discipline, and adult toy play. If you are offended by alternative lifestyles, LGBT or poly relationships, or sexual content, you might want to look for a different series. Free to $2.99 on Kindle.