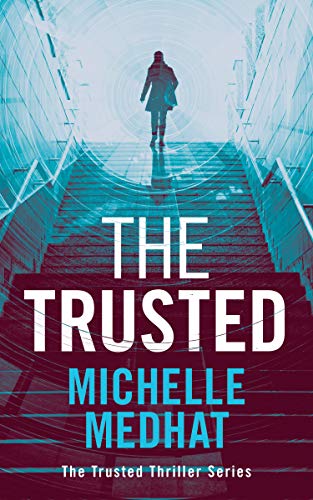 Imagine if Bond and the X-files had a love child? The Trusted is that off-spring. It's an intoxicating, heart-pumping fusion of espionage and thought-provoking sci-fi all rolled into a fast-moving story of gorgeous spies and villains, twisty politics, steamy sex, ruthless revenge, fascinating realms and eye-popping tech.
The Trusted is the first book in a spy, sci-fi action thriller series that you'll devour in one sitting. "A seat of your pants thriller!"
Our hero, MI6 spy Sam Noor is up against it. For so long he's balanced idyllic home and lethal career, but now a decade-old lie has been uncovered, and his carefully separated worlds fiercely collide. His oldest friend is in danger, his colleagues are untrustworthy, and his wife feels betrayed. Super-terrorists are biting at his heels, and forces beyond his understanding are manipulating reality around him. Sam is the strongest in his field. But everyone has a breaking point…
Join Sam on an adventure readers are calling "a rollercoaster ride on steroids in the dark!" $0.99 on Kindle.