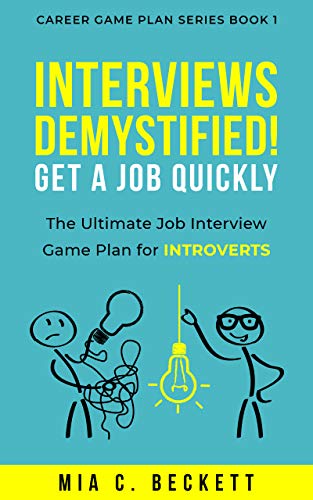 If you're an introvert, sit-downs with potential employers seem impossible. The last thing you want to do is talk about yourself, discuss your accomplishments, and struggle with your nerves.
If you want to finally overcome your fear of job interviews, effectively communicate who you are, what you have to offer, and why you're the best person for the job, this guide is a must-have tool. Learn how to let go of the anxiety, embrace your strengths, and gain the confidence you need to succeed at anything.
Interviews Demystified! Get a Job Quickly: The Ultimate Job Interview Game Plan for Introverts offers a step-by-step plan and easy-to-implement actions to help you ace the interview and keep your nerves and anxiety at bay. $0.99 on Kindle.