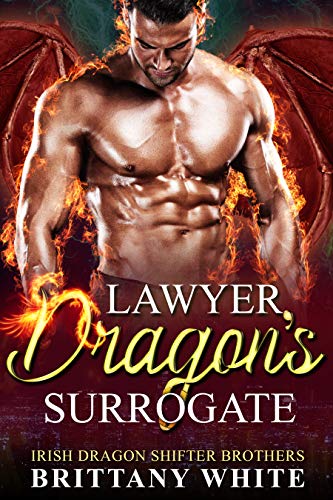 When his ancient enemy returns, a dragon shifter's quest to have a child is threatened.
The Surrogate Mother
As a young child, my shifter clan was torn apart.
Alone, I wandered the streets of a nearby village off the coast of Ireland
Until an ancient vampire found me.
He took me in, and raised me, but I was never a part of their dark world.
I struck out on my own, desperate to find a place where I belonged.
The vampires told me there were no other shifters left.
So I took refuge in the mountains of Colorado, where I lived a solitary life.
Now a gorgeous shifter male has shown up to my sanctuary.
And he wants me to bear his child.
But soon, our connection becomes more than just a contract.
He's not just the lawyer who hired me to carry his baby —
He's my mate.
The Irish Lawyer
Fifteen years ago, my world was destroyed by witches.
Desperate to start over, I forced myself to love my new Texas home.
In the small town of Cedar Lake, I've created a successful law practice.
But something is missing from my life.
Two of my brothers are fathers. They adore their hatchlings.
I want the life they have.
I want a child of my own.
But I won't expose a human woman to the dangers we face.
The mother of my child must be a female dragon shifter.
I visit the vampires for advice.
They send me to a female shifter. She's been here in the States all along, longing for a clan.
Instantly, I feel a connection to this beautiful shifter.
She agrees to carry my child for a large sum.
but our plans are threatened.
Because once again, our ancient enemy returns to our lives.
Can an Irish dragon shifter protect his baby's mother from their shared past? $0.99 on Kindle.