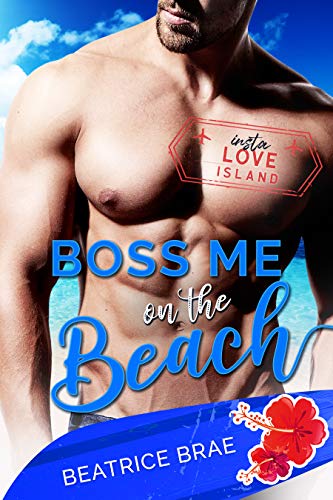 A Smart-Mouth Curvy Assistant. An Impossible Boss. A Scorching Hot Love Story.
Tara
My boss is the world's biggest prick.
He's been harassing me day and night from the other side of the world.
Endless demanding emails.
Ceaseless ridiculous requests.
I pity the woman who falls in love with the bastard.
If he's this bad in text, he gotta be wretched in person.
I'll find out soon enough, when we meet for the first time on a trip to the Caribbean.
Operation 'Payback' starts the moment I touch down. I hope he's ready to get Bossed on the Beach.
Blake
Four months ago, I kissed a gorgeous woman at the Opera and stupidly didn't get her name or number.
My hapless new assistant has been the victim of my sour mood ever since.
We've never met, yet berating her by email is my favorite pastime.
It's "Game On" when I land on Pole Island and discover that the Curvy Opera Beauty and my new assistant are one and the same.
The problem? She hates my guts.
It's understandable. I've been an insufferable jerk.
When we find ourselves alone on a deserted island, I know it's time to win her heart even if this means I have to let her "Boss ME On The Beach."
Dear Reader,
Please bring your sunscreen because things are going to heat up in this short enemies-to-lovers love story. Completely safe, with a happily ever after.
Love, Beatrice
$0.99 on Kindle