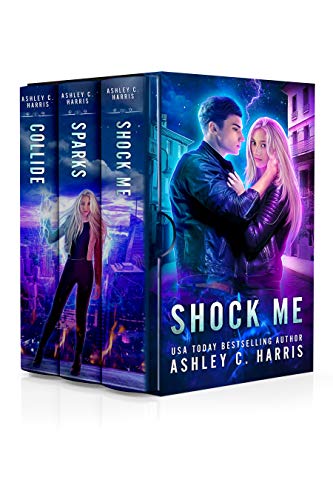 If the heroes catch her, they'll kill her!
When a car came crashing into Donna, she thought she was going to die. Instead, she discovered she could transform into something terrifying and inhuman.
Not knowing who to trust, she's tempted to turn to Ryan—a guy from her past who haunts her dreams. He knows of an electrifying intruder that has entered their town.
But Ryan has other big secrets too…
Before Donna can learn the truth about who the real villains are, her friend is kidnapped. Donna knows whoever is taking people will be coming for her next.
Fans of Captain Marvel, Percy Jackson, and Stranger Things will love this series, written by USA Today bestselling author Ashley C. Harris. $0.99 on Kindle.