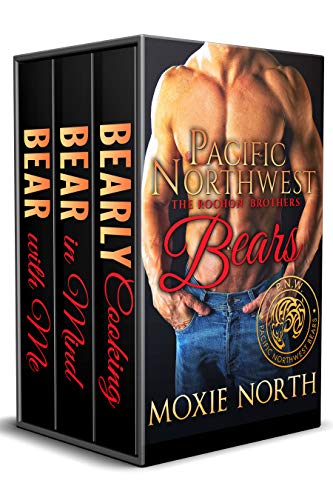 The Rochon brothers proudly run a timber company in the Pacific Northwest. A business that is also the shelter for their family of bear shifters.
Cage, Wyatt, and Conner have spent over four decades searching for The One. Cage and Wyatt stumble upon their mates close to home and to their surprise, they are human.
Before they can settle into a life of love and cubs, they must face the challenges to their happily ever afters.
Finding love and fighting for the safety of their family will keep these men busy for decades to come. Free on Kindle.