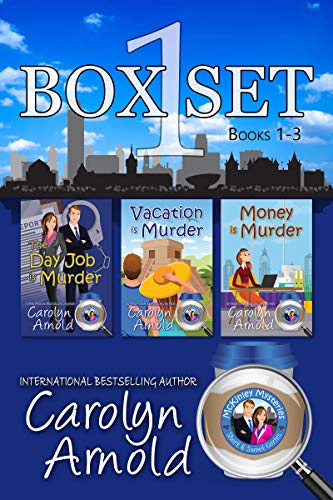 Romance. Humor. Murder. It's all here!
Meet Sean McKinley and Sara Cain, homicide detectives with the Albany PD. In The Day Job is Murder, however, the partners find their lives changing for the better when they fall in love, get married, and retire from the force. But the McKinleys have quite the talent for attracting death investigations wherever they go—and who are they to refuse satisfying their hunger for justice? In fact, whether getting to the truth means going undercover, off the books, or around the world, they'll get to the bottom of things…and romance it up along the way.
In this box set, enjoy the first three installments in the McKinley Mysteries novella series and get hooked from the beginning. Free on Kindle.