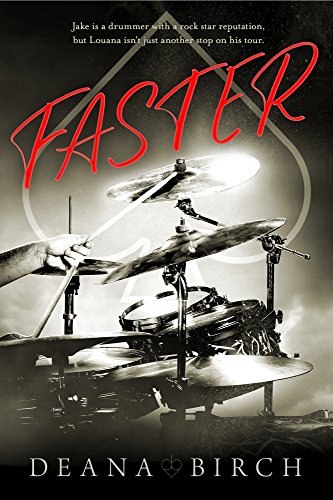 Drummers on tour aren't relationship material. But hot one-night stand material? That's a different story. At least that's what Louana Higgins always thought. Until the sexy rockstar with the melt-your-heart eyes had the nerve to call her after their fling, wanting more. Her brain tells her to run the other way, but her heart—and her body—are apparently all out of synch…
Jake Riley's paid his dues and finally has a hit song to show for it. But his new success also comes with a million ways to blow it and ruin everything. What he needs now is stability—a calm port in the storm. Someone who isn't impressed by his fame and money to help ground him. He needs Louana. Now all he has to do is convince her that he's not the potential heartbreak she thinks he is.
But the road to forever won't be easy. Secrets from Jake's past loom large, and not everyone in his life is happy about his retreat from the party scene. Can Jake and Louana overcome everything—and everyone—that stands between them? Or will their love be left in the rearview of Jake's tour bus? $0.99 on Kindle.