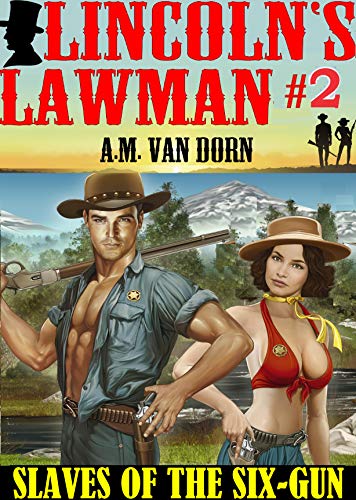 Once the vanguard of a new breed of marshals envisioned by the assassinated 16th president, the daunting Nash Riker upholds his sworn duty on America's newest battlefield, the lawless West.
Joined by McKenna, his deputy, confidant and best friend all rolled into the form of his twin sister, Riker's never ending patrol carries him across the western landscapes meting out justice and delivering hope to those in need.
The siblings' drive to deliver law and order is matched only by their embrace of sizzling encounters with the opposite sex as they tackle the bad men and women of the west as they vanquish villainy wherever it may arise.
Now, having just survived their latest perilous adventure the Riker twins arrive in a town where the unwary become prey and the Rikers just may find their fight for justice and smoldering escapades have come to the end as they become slaves of the six-gun! $2.99 on Kindle.