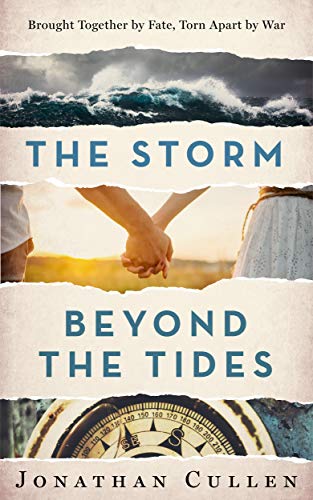 For fans of The Nightingale, Orphan Train, and Sarah's Key, comes a timeless novel about love and loss on an island in Maine at the onset of World War Two.
July 1939. War is on the horizon but on Monk Island, Maine life goes on as usual. As the daughter of a lobsterman, Ellie Ames' future seems limited until a mysterious German couple comes off the ferry with their nineteen-year-old son. From the moment she meets Karl Brink, the two become inseparable and not everyone approves because locals are suspicious of outsiders. Ellie ignores their scorn, however, and the secret she learns about Karl's family makes her even more determined to be with him.
The magical summer ends when the Brinks suddenly have to go home. And although Karl promises to return in the fall, by then Europe is at war. Two years pass and Ellie has all but given up hope when she gets a letter in the mail that will change her life forever.
The Storm Beyond The Tides is the story of the unlikely romance between a small-town girl and a German on the eve of the Second World War and explores a frightening time in America's past—when U-Boats prowled the East Coast and put small, coastal communities on the frontline of a global conflict. $2.99 on Kindle.