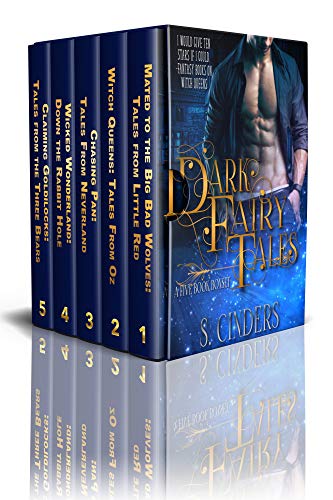 Dorothy has gone on a killing spree, Hook's daughter is after Pan, and Alice is in love with the Jabberwocky.
Revisit all of your favorite classics, retold with a sensual twist that is guaranteed to delight and entrance you.
**Some stories include reverse harem and menage–for adults only.
In this amazing boxset, receive the following titles:
Mated to the Big Bad Wolves: Tales From Little Red
Witch Queens: Tales From Oz
Chasing Pan: Tales From Neverland
Wicked Wonderland: Down the Rabbie Hole
Claiming Goldilocks: Tales from the Three Bears
These Dark Fairy Tales take the stories you love and turn them upside down and inside out. With an adult view, you will see the steamier side to all of the fairy tales you grew up with. $0.99 on Kindle.