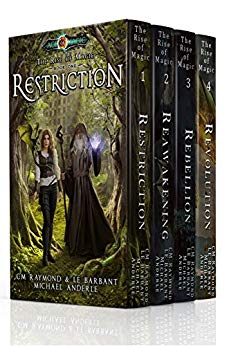 She didn't mean to use magic
She didn't even know she HAD magic
She just wanted to save her brother, who was dying in her arms.
Accused of using illegal magic, and sentenced to a cruel death at the hands of the Arcadian Guards, Hannah has no choice but to trust in the aid of a strange old wizard who offers her the gift of unimaginable power.
But power has consequences, and soon Hannah is at the center of a city-wide war to take back the future that was stolen from them. Can she control the power that courses through her? Can she unite a team of heroes from different walks of life? Can she bring justice to Arcadia? $0.99 on Kindle.