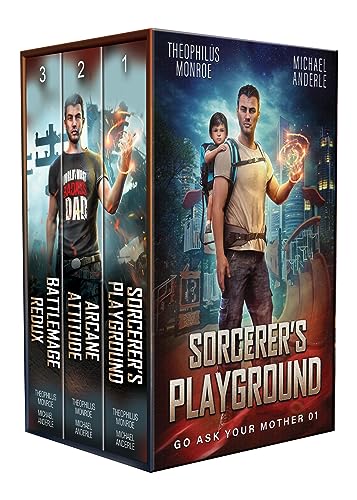 Tom Gregory was once a powerful battlemage.
Now, he's a husband and a father, settled into a cozy suburban life. He hasn't cast a spell in years.
When an old foe returns, looking for revenge, Gregory has no choice but to tap into his arcane power again.
This isn't just a story for dads. Do you enjoy action-packed magical adventures? If so, you'll love this complete Go Ask Your Mother boxed set! $0.99 on Kindle.