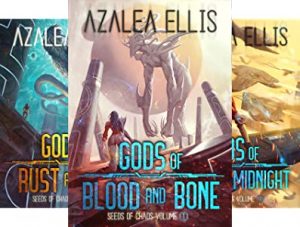 Binge the complete series now!
Leveling up would be fun…
If it weren't so deadly.
Eve is a survivor. Kidnapped and genetically enhanced, she wakes in an alley with the ability to level up. As a Player, her life now belongs to the Game.
Deadly Trials offer fantastic and powerful prizes, but as she fights against both alien monsters and other Players, Eve knows she would do anything to escape the Game.
She may have to risk more than just her life to gain the power to control her own destiny…
Free to $0.99 on Kindle.