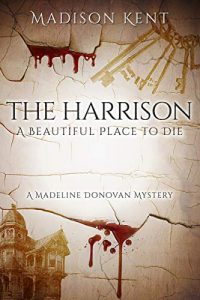 What will Madeline find on the mysterious third floor of the Harrison Hotel?
Upon returning to America and her hometown city of Chicago, Madeline Donovan is anxious to establish a detective agency.
A case comes unexpectedly to her through the source of her physician father, who has just treated a patient for hysteria. The doctor discovers the cause for his patients sudden mental state is that her sister has gone missing, and all roads lead to the new hotel, The Harrison. Free on Kindle.