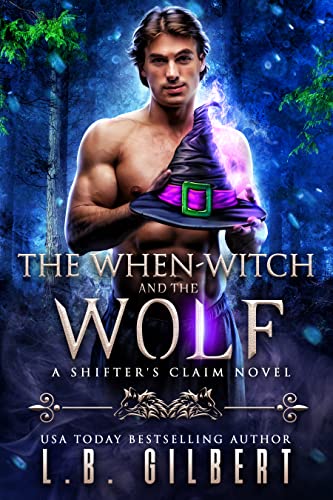 Third in the Columbia Basic pack, wolf shifter Derrick is number one in romance and passion. Determined to find a mate as dominant and fiery as himself, Derrick won't settle for just anyone.
When Derrick and his pack start receiving mysterious text messages indicating impending doom, they realize it's up to them to protect the innocent people who are in danger. With the stakes rising, Derrick is hellbent on uncovering the truth, starting with his new neighbor. Despite her beauty and mystery, there's more she's hiding.
Time-traveling witch, Meghan, has waited forever to meet Derrick, her fated mate through time and space. Finally, he's in her house and in her arms. She'll do anything to keep him there. But she's prey to an evil she can't quite name—and it will stop at nothing to destroy her. The wolf and witch set out to find a future together despite the odds stacked against them. Can Derrick keep his witch in his own time without losing her to a world where he can't follow?