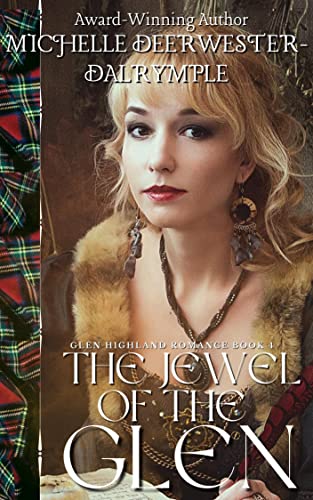 A marriage of convenience. What could go wrong?
I have been called fair. Beautiful. A treasure. What I am is a pawn under the scheming eye of King Robert the Bruce. When my brother's captain comes to me with a reckless plan, can it save me from a harrowing fate?
When Caitrin MacCollough returns to her brother in the Highlands, she believes she has found a safe haven, a sanctuary. A striking and mysterious beauty, legendary in the Highlands, she attracts unwanted attention from everyone, including the king of Scotland, Sir Robert the Bruce. But after her lifetime of loneliness, the pandemonium of Clan MacCollough doesn't sit well with the young Caitrin. And neither does the King's appalling suggestion to use her to make alliances with another Highlander chieftain. Torin MacCollough is a broken man, haunted by memories of his past and his own lost love. Life holds no more happiness for him until he lays eyes on Caitrin. With the help of the MacCollough giant, Torin, they embark on a radical, secret plan that amounts to treason. To accomplish this task, however, Torin must do something he hasn't done in years: open his heart to another.
Caitrin's stunning beauty and seemingly frail nature strike a chord in Torin. And he can't help but extend his hand, and his heart, to her. They believe their secret plan successful, and their rising passions for each other guide them on their path as they follow King Robert the Bruce to battle. Only they don't know someone else has his own plans for the Scottish lass. Amid a rich backdrop of fighting to reclaim a nation and a crown for Robert the Bruce, Caitrin and Torin must learn to rely on each other. Can they open their darkest hearts and find love with one another to survive?
If you like stunning historical romance and amazing characters, then discover The Jewel of the Glen! Start this exciting, passionate series today! The novels in this series are each stand-alone stories and can be read individually in any order, if desired. These historical romances are set in Medieval Highlands and do not shy away from steamy scenes, occasional archaic curses, and accurate scenes of Medieval life! Free on Kindle.