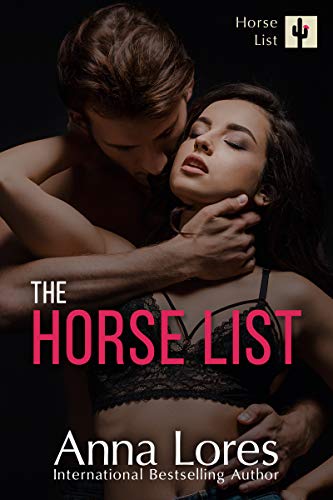 She wants a partner for a sensual journey. He wants a wife. Will a naughty list of wishes give them both what they want?
As her ex-husband stalks her, Ava Black counts the days until she moves to her hometown. But, she must complete her secret list of desires before she leaves town, or she may never have another opportunity.
Steamy billionaire Eric North could be the perfect partner, but she'd have to trust him to protect her in and out of the bedroom. And he'd need to share her for one titillating encounter.
The Horse List is the first book in the suspense-filled, sensual romance series. If you like women who live to surrender to a hot, sexy man, a plot-twisting story that draws you in, and a bedroom wish list that keeps you up at night, then you'll love Anna Lores' smoking hot series.
Buy The Horse List and start a new sexy-as-sin adventure today. Free on Kindle.