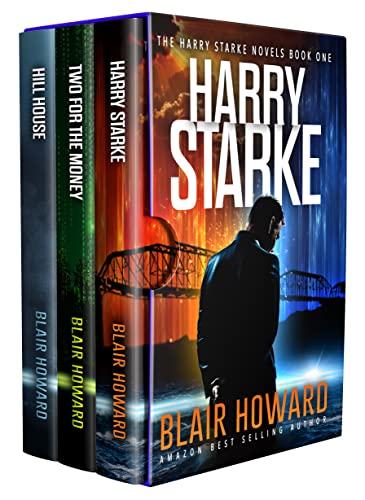 For an ex-cop turned private investigator I've carved out a pretty nice life for myself. Yes, life is good, but that doesn't stop me from seeking closure and justice for the victims of Chattanooga's darker side. Some say I'm reckless., but I'll continue doing it my way. These then are my stories.
Book 1: On a wild December night, I found myself on the Walnut Street Bridge. Moments later I was staring down into the terrified eyes of a young woman—just seconds before she slipped through my fingers and fell to her death. Who was she? Why did she kill herself? The look on that girl's face will haunt me for the rest of my days. I had to find the answers…
Book 2: Two for the Money. I was home alone when I received a late-night phone call from a friend I hadn't seen in years. He needed help, urgently. So I dropped everything. I was there in less than thirty minutes, but I was too late. I found Tom Sattler lying on his living room floor in a pool of blood, a revolver only inches away from his hand. It looked like suicide. But was it? I had to find the answer. If I didn't…
Book 3: Hill House. For more than ten years the corpse of a young woman lay beneath the floorboards of Hill House, until the day two petty criminals entered the derelict property to steal the floorboards. They sure as hell found more than they bargained for… But who was she? Who put her there? Why did she have to die? Once again, I had to find the answers. I had to bring the kid some peace. Little did I know that in trying to unlock the secrets of Hill House, I was doomed to become its next victim.
These are the first three chilling stories in Blair Howard's best-selling Harry Starke series. Eighteen novels that will have you on the edge of your seat. You can't read just one, because Harry Starke is addictive. With each case more deadly than the last, you have to wonder, can he stay one step ahead of the ruthless killers or will his quest for justice lead him to an early grave? Find out. Buy now. Three complete, stand-alone novels. Three mind-blowing whodunits. Almost 1,000 pages of murder, mystery, corruption, and revenge. Perfect for fans of Connelly, Coben, Gardner, and Hoag. Perfect for you! Begin the binge today. Get your copy now! Free on Kindle.