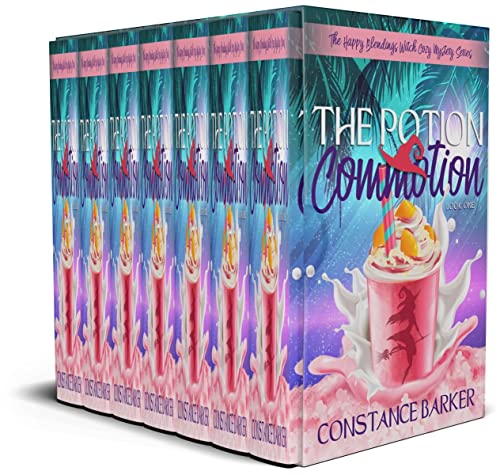 Sam is an earth witch who concocts smoothie potions for whatever ails you. Her friend Tessa is a spicy and ferocious fire witch who owns the local diner. Phineas and his pet rooster Chuckles are regular customers. Join this motley crew as they solve murders and combat evil forces along the way.
This is the complete seven book series for the Happy Blendings Witch Cozy Mystery Series including these books:
The Potion Commotion
A Pumpkin Potion Explosion
A Drop in the Potion
A Notion of a Potion
A Deceptive Potion
A Formidable Potion
A Risky Potion $0.99 on Kindle.